Putting Jan 6th in Perspective
Josh Marshall
I want to recommend to you this new article in The Atlantic about the Jan 6th insurrection and the preparation for the next one in 2024. It doesn't contain any big exclusives. If you've been following ours and others coverage of the insurrection, the effort to pass new election subverting laws at the state level and the campaign of harassment of local election officials you'll be broadly familiar with most of it. But I don't think I've seen anyone pull the different moving parts together so effectively, either retrospectively or prospectively.
I have a bit of a quibble with Bart on just how much Trump was methodologically pursuing a clear plan to overturn the election once Biden was declared the victor a few days after election day. But this is mainly a matter of emphasis rather than disputes over detail.
Read More
| News
In the year since the Trump campaign and the conspiracy theory website The Gateway Pundit cast Wandrea Moss and her mother Ruby Freeman as key players in a false narrative of election fraud, Moss hasn't been able to sleep much.
Read More
| News
A new report from the Bureau of Labor Statistics showing that prices rose in October and are hovering at a notably high point has triggered a full-on Democratic panic attack over the fate of the reconciliation bill.
Read More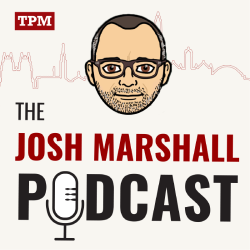 Ep. 201: Roe Is In Danger
Josh and Kate discuss the Supreme Court's oral arguments in a potentially historic abortion case a
MEMBER EXCLUSIVES
PRIMEWIRE